Our Hardworking Team Achieves Immaculate Results Every Time
Domestic cleaning duties are never pleasant but they are a necessity you cannot simply overlook. But what if you can spare yourself the exhausting cleaning and tidying up? All you have to do is to contact Hyper white and book a service with us! We cover South West London and Surrey. Our cleaning company is a dedicated provider of cleaning services for homes, offices, restaurants, or any other property that needs to be kept in a presentable condition at all times. Let's focus on the domestic cleaning service, in particular, and the advantages you get from doing business with us.
Enjoy Your Free Time While We Take Care Of Your Property!
Every customer has the freedom to set the frequency of the cleaning visits. You can arrange a maid for daily, weekly or bi-weekly cleaning of your premises. Our domestic cleaners in South West London and Surrey have an eye for detail and use the most effective yet non-toxic cleaning detergents that guarantee flawless performance. Hyper white is at your disposal whenever you need to make the house spick and span after a housewarming party or you simply need a hand to maintain the healthy environment at home!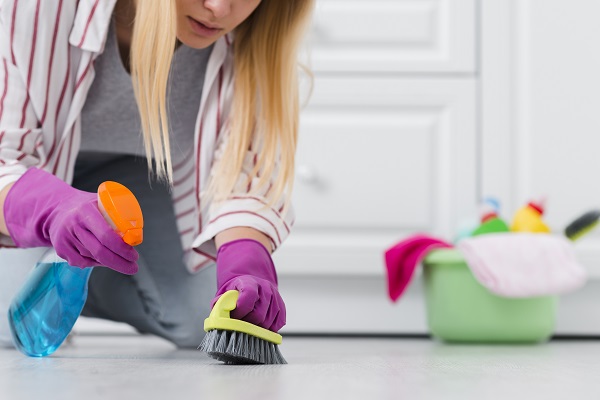 What Is Included?
The domestic cleaning service is tailored in accordance with the needs of every individual household. In most cases, clients set weekly or fortnightly visits but the choice is all yours. In addition, you can provide your maid with a list of chores that need to be carried out during her visit. In general, every domestic cleaning service consists of the following components:
Vacuuming
Dusting
Tidying up
Mopping
Sanitising the bathroom
Cleaning up the kitchen
Along with these tasks, you can request doing the dishes or the laundry – our operators will give you further details regarding the rates for these procedures.
The best gift you can make to yourself and the members of your family is to keep the house neat and healthy. If you have a tight schedule, this may be a mission impossible. That's why we are always prepared to come to your rescue! All you need to do is to contact us today and discuss your cleaning plan with our customer care agents!
In Need Of Deep Cleaning Service? We Got You Covered!
If you don't think you would manage to clean up the entire house before the birthday party or the family gathering you have been planning for weeks, don`t worry because our cleaning company can help you with that, too! We are happy to share that more than half of the clients who book a one-off cleaning service switch to regular domestic cleaning visits right after they see what our cleaners can achieve in just a couple of hours!
Get in touch with us on Get in touch with us on 020 3026 3804 and you will receive detailed information regarding prices and availability! and you will receive detailed information regarding prices and availability!